Satan Bites the Dust Cast



Welcome to The Barrenshe Church of God Drama Team's Page!

We are glad you stopped by to see the exciting ways we are promoting the good news of Jesus.

#1 was a Christian tale of Christianstein, creating the Perfect Christian. #2 was a mime of Carman's, Is Your Name in That Book?, a courtroom drama with satan coming to collect a soul which is covered by the glorious blood of Jesus Christ. The most recent enactment was that of "Satan Bites the Dust" a song by Carman also.

We are looking for new members from ages 10 to 100 who are willing to devote time to this area of ministry. Many team members are needed for the the Great Commission of carrying the word through drama!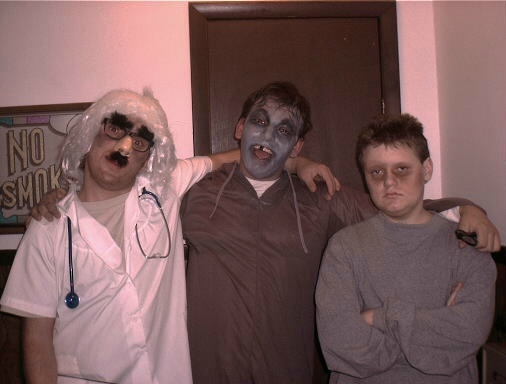 Dr. Stein, Igor, and ChristainStein